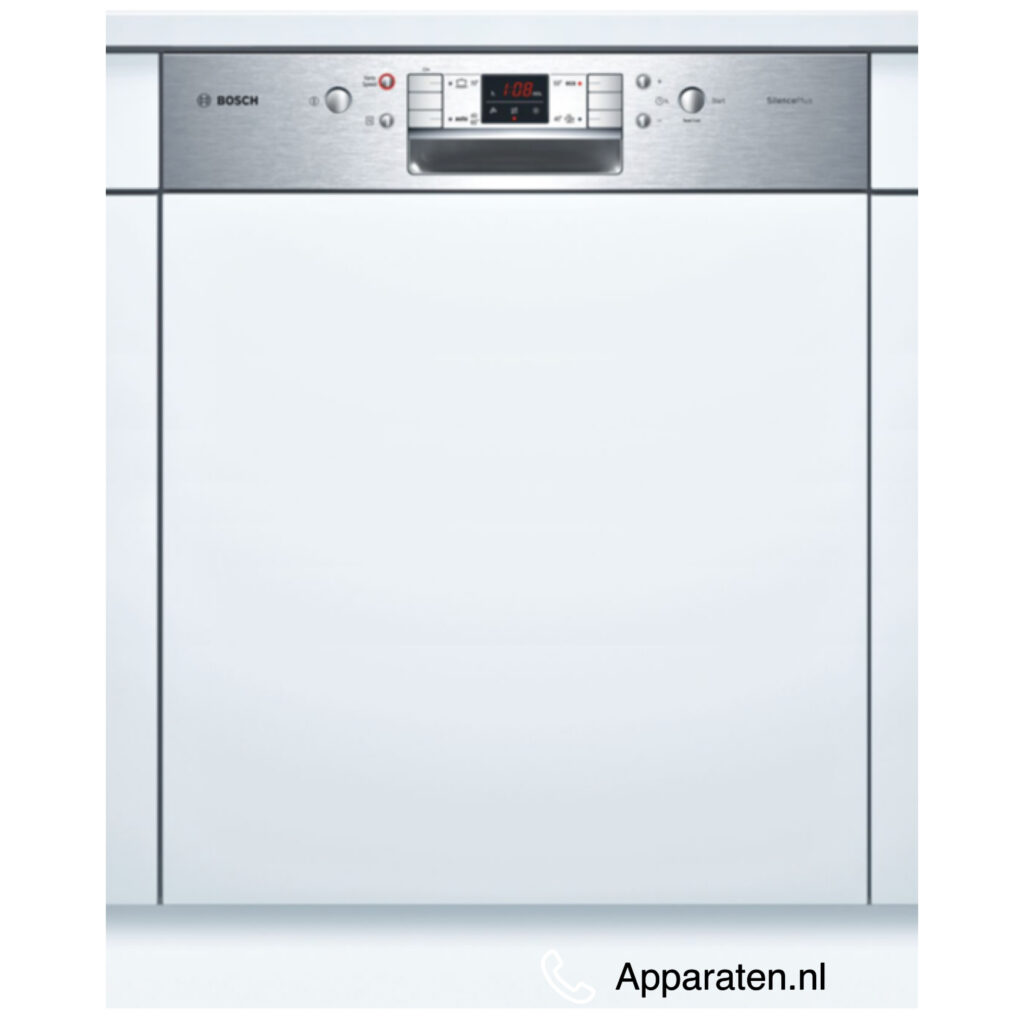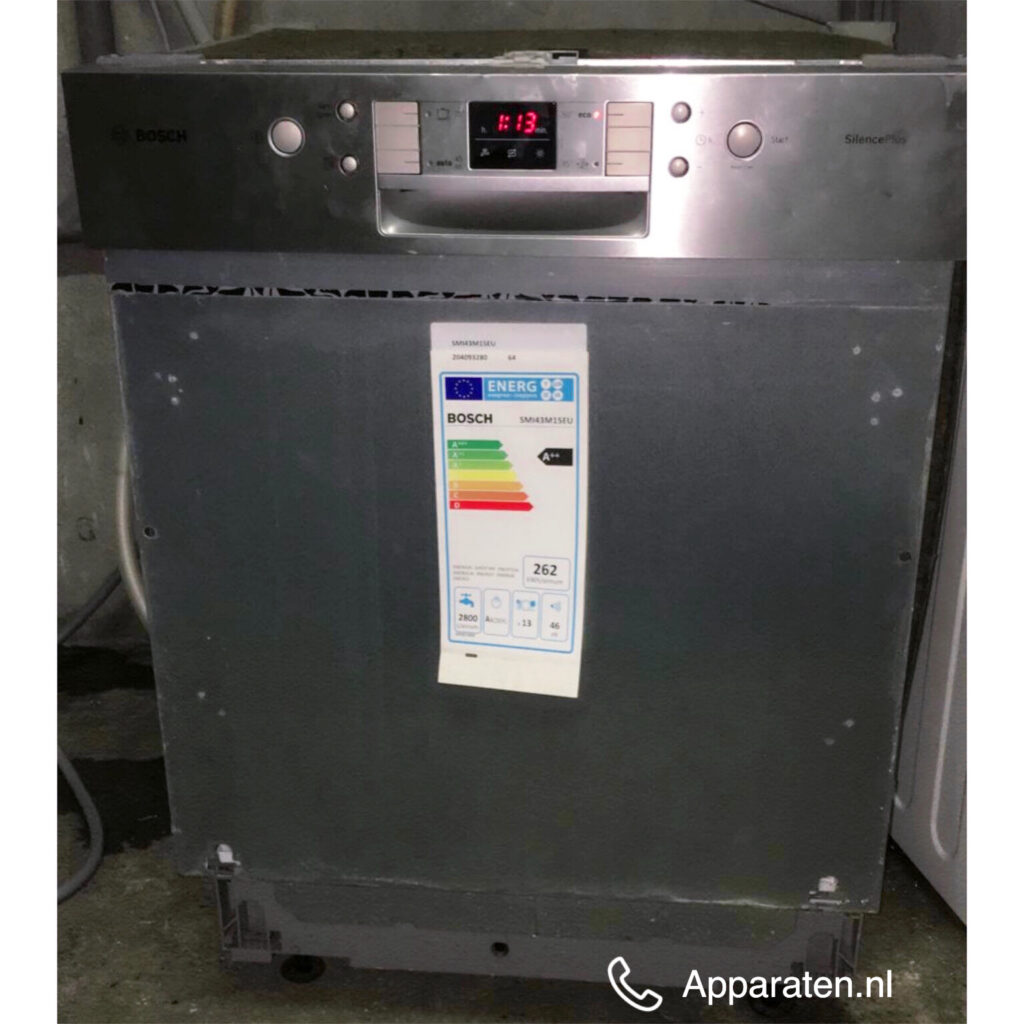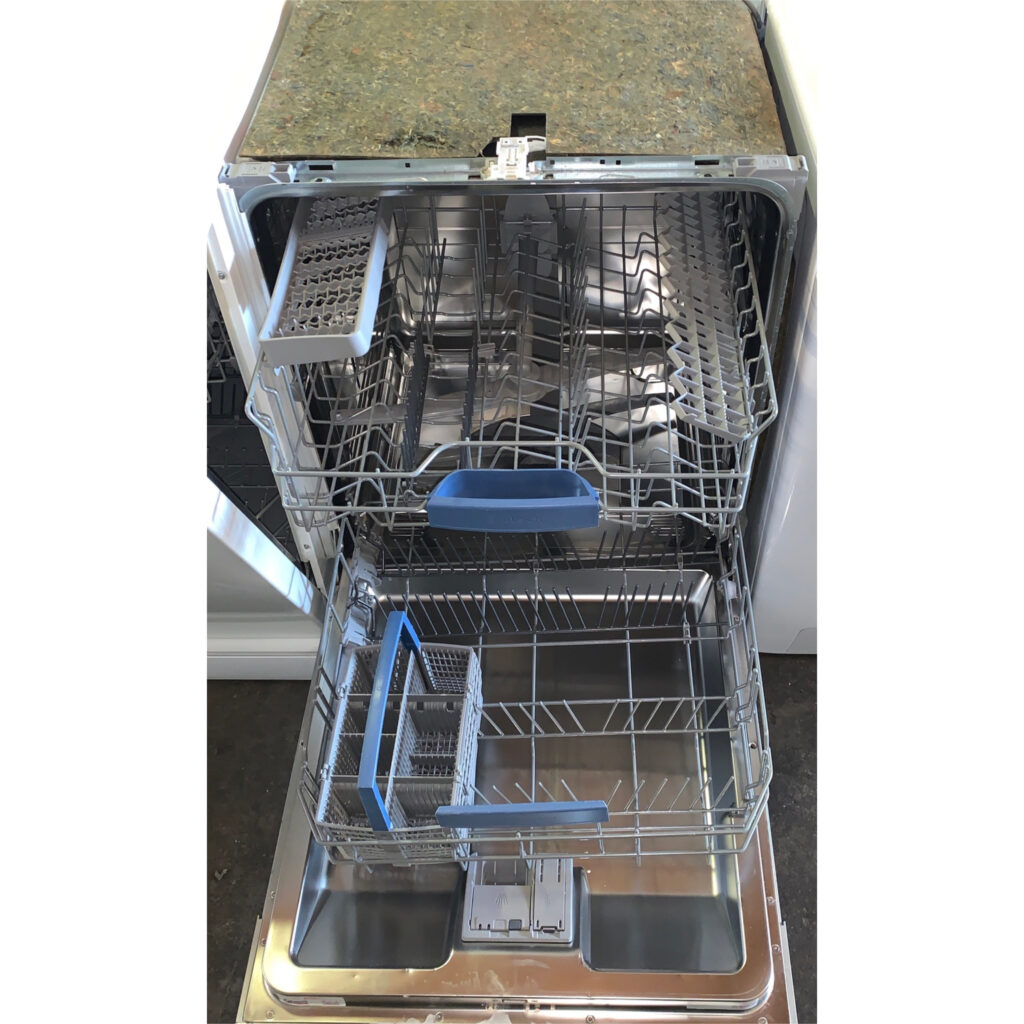 Refurbished Tweedehands BOSCH SMI43M15EU  Inbouwvaatwasser Half Geintegreerd/ met ActiveWater-technologie / 13-Couverts / €199,- / Bezorgen Oude Gratis Afvoeren / Stuur ons een chatbericht of Bel/App ons op (+31)252-769214  / Follow or like us for Restock Alerts!
LED Display
Verstelbare bovenkorf tot onderkorf hoogte tot max 28cm
Beladingssensor: bespaart water en energie als de vaatwasser niet helemaal vol is
AquaSensor optimaliseert het spoelwatervolume
ActiveWater-technologie: besparing water en energie door gerichte waterafgifte, geoptimaliseerde filtertechnologie, snellere verwarming en hogere pompprestaties voor een betere watercirculatie
EcoSilence DriveTM borstelloze motor: efficiënt, zuinig & stil
Warmtewisselaar: door voorverwarming van water en wordt kostbaar porselein en glaswerk extra voorzichtig behandeld
Glasbeschermingstechnologie: extra voorzichtige behandeling van hoogwaardige glazen en fijn aardewerk door regelen van de waterhardheid
DoseerAssistent: gelijkmatige oplossing van afwasmiddel
Halve beladingsfunctie mogelijk door Beladingssensor
AquaStop-systeem met dubbelwandige toevoerslang, veiligheidsklep en opvangschaal met vlotter
Kinderbeveiliging
Startuitstel
Laadvermogen: 13 couverts (vuile vaat van 13 personen)
Energieklasse: A++
Energieverbruik 262kWh
Geluidsniveau 46dB
Afmetingen: 85H*60B*D60cm
Inbouwen op aanvraag
Garantie & Gratis Installatie
Stuur een chatbericht of App/Bel ons op (+31)252-769214
Volg onze insta of fb voor nieuwe voorraadmeldingen
Bestelformulier
Bestelformulier
Nadat wij uw bestelling ontvangen hebben nemen wij contact met u op voor mogelijke bezorgkosten (tenzij anders vermeld) en een bezorgafspraak.
After receiving your order we will contact you for possible delivery costs (unless otherwise stated) and a delivery date.
Afrekenen kan bij aflevering (tenzij anders vermeld). Payment is upon delivery (unless otherwise stated).
Voor vragen kunt u bellen naar: +31252769214. Lees hier onze bezorg- en garantievoorwaarden/ warranty- and deliveryterms en corona maatregelen

Door gebruik te maken van dit formulier gaat u akkoord met de opslag van uw gegevens zoals beschreven in onze privacyverklaring.