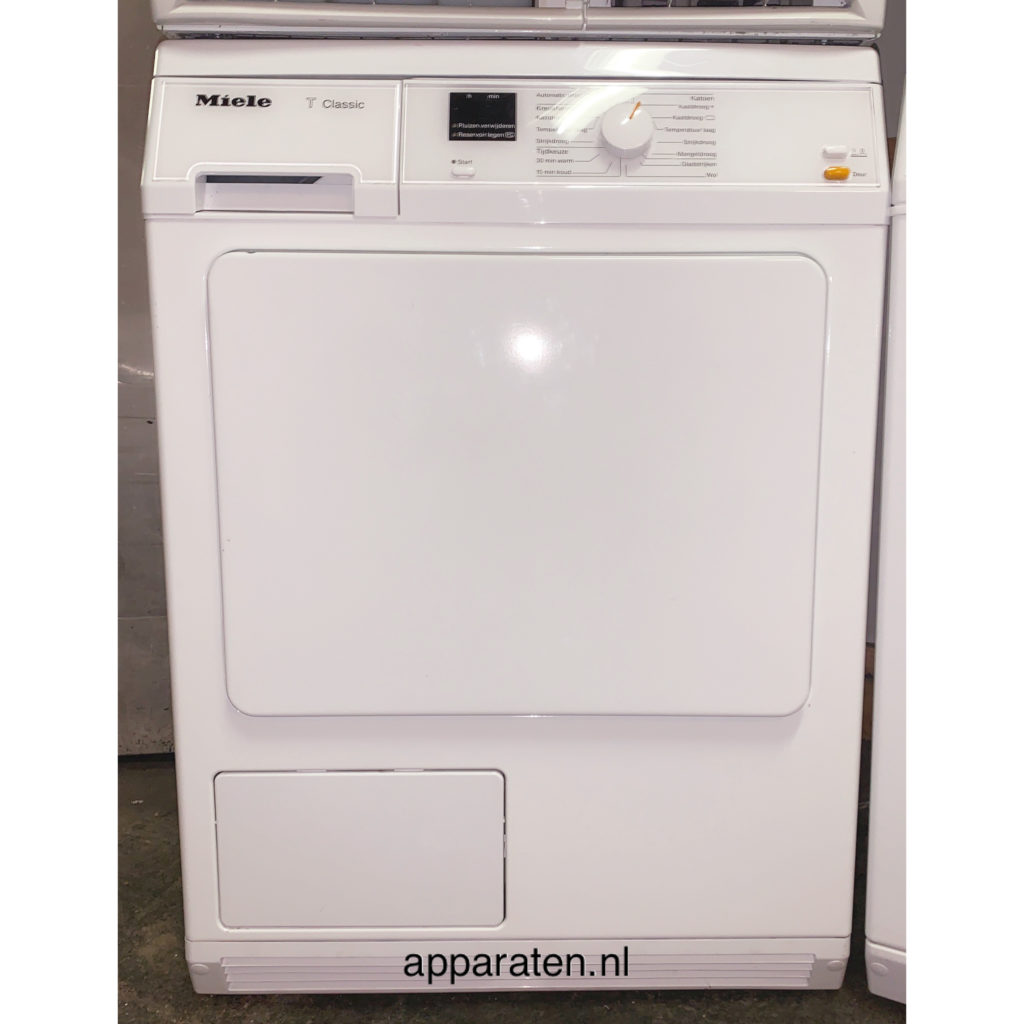 Refurbished Tweedehands MIELE TDA150C Condenswasdroger / met PerfectDry-systeem / 2 Jaar jong /  7kg / € 359,- / Bezorgen Aansluiten Oude Gratis Afvoeren / Stuur ons een chatbericht of Bel/App ons op (+31)252-769214  / Follow or like us for Restock Alerts!
Het PerfectDry-systeem herkent de geleidbaarheid van het water en past het droogproces daarop aan
SoftCare-trommel voor behoedzame wasbehandeling
Ingebouwde condenswaterafvoer – geen reservoirs legen
Display met resttijdaanduiding
Anti-Kreukfase
Startuitstel
Capaciteit: 7kg
Energielabel: B
Geluidsniveau: 63dB
Afmeting: H85cm*B59,5cm*D58cm
Garantie & Gratis Installatie
Bestel hier of stuur een WhatsApp bericht naar (+31)252-769214
Volg ons op Insta, FB & Google via Abcwitgoedonderdelen voor nieuwe voorraadmeldingen!
Bestelformulier (hier Extra Korting**)
Bestelformulier
Nadat wij uw bestelling ontvangen hebben nemen wij contact met u op voor een bezorgafspraak.
After receiving your order we will contact you for a delivery date.
Afrekenen kan bij aflevering (tenzij anders vermeld). Payment is upon delivery (unless stated otherwise).
Voor vragen kunt u bellen naar of whatsappen met: +31252769214. Lees hier onze bezorg- en garantievoorwaarden/ warranty- and deliveryterms en corona maatregelen

Door gebruik te maken van dit formulier gaat u akkoord met de opslag van uw gegevens zoals beschreven in onze privacyverklaring.